Posted: Wednesday 10th May 2000 (16:00)
The VIP Specials
VIPs travelled to New Addington by bus. After the ceremony, trams 2543 and 2530 worked two specials to Croydon. Both had flowers on the front. These ran one behind the other and left New Addington about 1230.
Meanwhile 2549 was waiting at Addiscombe and this took on invited enthusiasts (and a few others!) for a third VIP run to New Addington via Croydon. This did not take on passengers in Croydon. On arrival at New Addington, 2543 worked the first public departure from New Addington with 2550 (First Group) working the first Public run from East Croydon. This was very busy.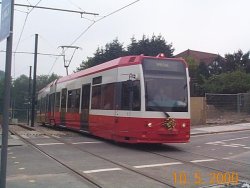 2543 - VIP Tram1 - Sandilands
© S.J.Parascandolo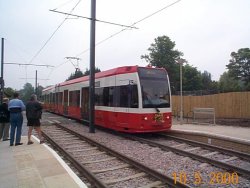 2530 - VIP Tram 2 - Sandilands
© S.J.Parascandolo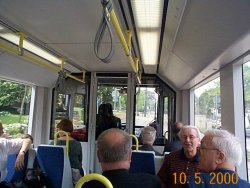 Onboard 2549 - VIP Tram 3 - Sandilands
© S.J.Parascandolo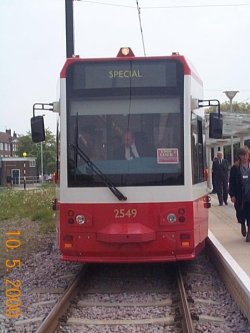 2549 - VIP Tram 3 - New Addington
© S.J.Parascandolo